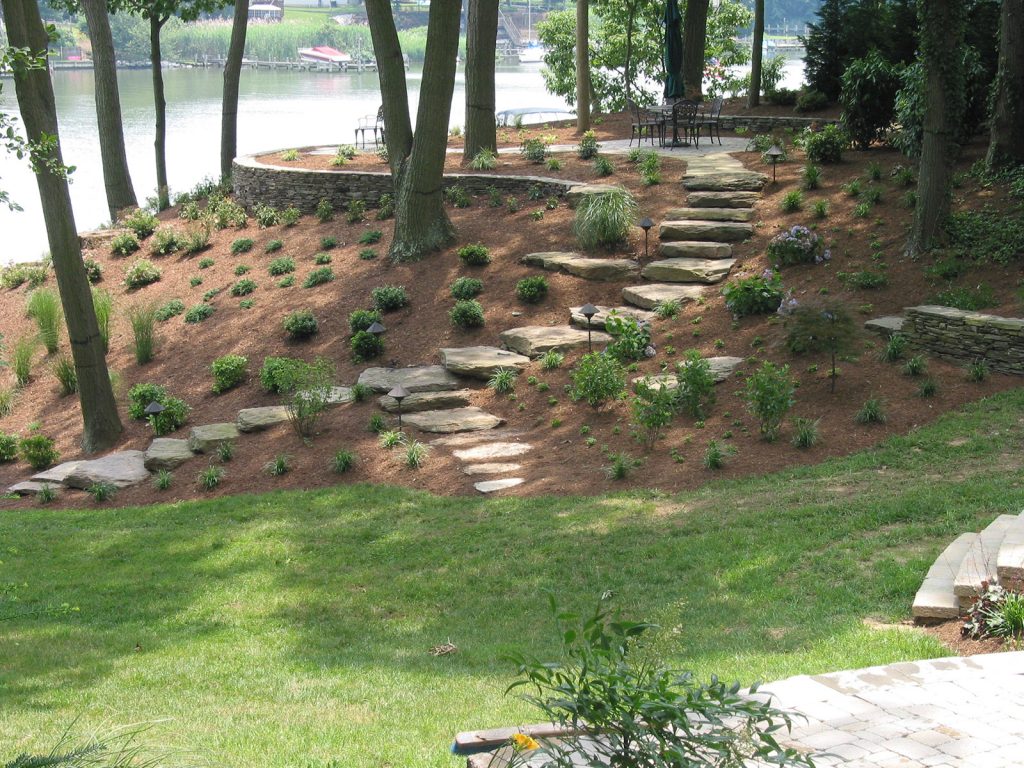 Gardening and landscaping are two words that are often tossed around interchangeably, but the truth is that they can be significantly different from each other, particularly when it comes to DIY. Gardening, unlike full landscaping, is often thought of as a relaxing way to improve the look of your home, and it comes with significant health benefits. Landscaping, on the other hand, is a more precise and planned approach to your property that creates an overarching design theme. When you want to create a beautiful landscape for your property, you might be tempted to go the DIY route, but hiring professionals can give you a significant upper-hand. Even seasoned gardeners can benefit from letting professionals take the wheel, and today we'll share three reasons why.
Local Expertise
There are many different ways in which your region and climate will affect your landscape. Different grasses, mulches, soil additives, and plants will do better or worse in your unique space, and understanding how to utilize this information only comes from years of training, practice, and observation. Hiring a professional local landscaper helps to eliminate the guesswork of your property and helps ensure that you get a great look the first time.
Plant Knowledge
Along with knowledge of the local climate and conditions, one of the most time intensive aspects of landscaping is the need for excessive plant knowledge. Even two relatively similar plants can have wildly different care needs, and finding the best fit for your home and aesthetic can be difficult. Professionals can help you navigate what will work for the look you want without adding too much extra care.
Investment
Landscaping is an investment in many different ways. Even if you don't DIY, there is some care you may need to take on yourself, and the total time you spend on your landscaping has a value. Next, quality landscaping adds value and curb appeal to your home. Last but not least, plants and their care can add up to a significant dollar amount. When you try to DIY your landscape, you may find that you have to replace plants frequently or perform excessive care. When using a professional landscaper, many of these costs and care issues are eliminated as the plantings they select will be more likely to thrive.
PROFESSIONAL LANDSCAPE DESIGN FROM HONEYSUCKLE NURSERY AND DESIGN
At Honeysuckle Nursery and Design, you will get construction and maintenance crews on site who have a minimum of 10 years of experience in all types of landscaping hardscaping. Our designers will work closely with you to understand how you want to use your space so that we can make the most of your entire site. We are committed to providing complete customer satisfaction and will work with you along every step of the way to be sure that you are happy with your new landscape.
Whether you live in Anne Arundel or Howard Counties, we can help you experience your dream space in Annapolis, Davidsonville, Millersville, Ellicott City, Clarksville, Columbia, and surrounding areas. We specialize in Landscape Design & Maintenance, Swimming Pools, Hardscape, and Natural Stone, Water Features, Outdoor Living Spaces and more! Dream, Create, Experience withHoneysuckle Nursery & Design by calling 410-849-5119 or email us to schedule your free no-obligation estimate today. Follow us on Facebook, Twitter, Houzz, and YouTube!