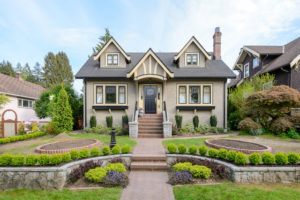 One reason to enhance your home's landscape is to help boost its resale value. However, that doesn't mean you need to do anything yourself. Ask the experts for some help instead. Here are some of the tasks that the professionals at Honeysuckle Nursery and Design can help you with before winter ends.
Looking at It Again
Before any residential landscape design work can begin, you will need a professional opinion on how your landscape looks right now. Your landscape could need a refresh, and you might not even know it. Professional expertise can provide another set of eyes to decide if anything needs to be done. Any areas of your home's exterior that are cluttered or any areas that are too empty can ruin the curb appeal of your home.
Bordering and Mulching
You might struggle with landscaping tasks that your neighbors won't. Spring is on its way, which means it's almost time to get the landscaped areas of your property under control and add fresh layers of mulch. Your Honeysuckle landscaping crew can make sure there's the correct amount of mulch in all the right places.
Trimming Shrubbery
Trimming the shrubs, bushes, and trees around your yard can also be time-consuming and backbreaking work. Plus, doing all of this in late winter and early spring won't be the most fun experiences, especially if it's still cold and rainy.
Residential landscaping experts can help you pick out new areas to put plants, and help maintain your home's exterior so that nothing touches the sides of your house and makes it appear neglected and overgrown. That type of appearance can scare off potential homebuyers. The experts can also point out when landscape features are blocking the pathways leading away from your front door and into your backyard, which is another place you will want to spruce up before spring starts.
GET MORE LANDSCAPE HELP FROM HONEYSUCKLE NURSERY AND DESIGN
At Honeysuckle Nursery and Design, you will get construction and maintenance crews on site who have a minimum of 10 years of experience in all types of landscaping. Our designers will work closely with you to understand how you want to use your space so that we can make the most of your entire site. We are committed to providing complete customer satisfaction and will work with you along every step of the way to be sure that you are happy with your landscape design.
Ready to start planning your new professional landscape design? Give us a call at 410-849-5119 or send us an email to schedule your free no-obligation estimate today! Don't forget to follow us on Facebook, Twitter, Google+, Houzz, and Youtube!